A conceptual costume design project for a chosen musical, the jungle book. 
As the jungle book is set and based in India, I began by researching the history and garments of the culture and country. I was inspired by Indian clothing and the crafts and techniques used, especially block printing. My aim was to combine the animals in the story of the jungle book with the dyes, prints and crafts from particular regions of India.
Initial Inspiration Images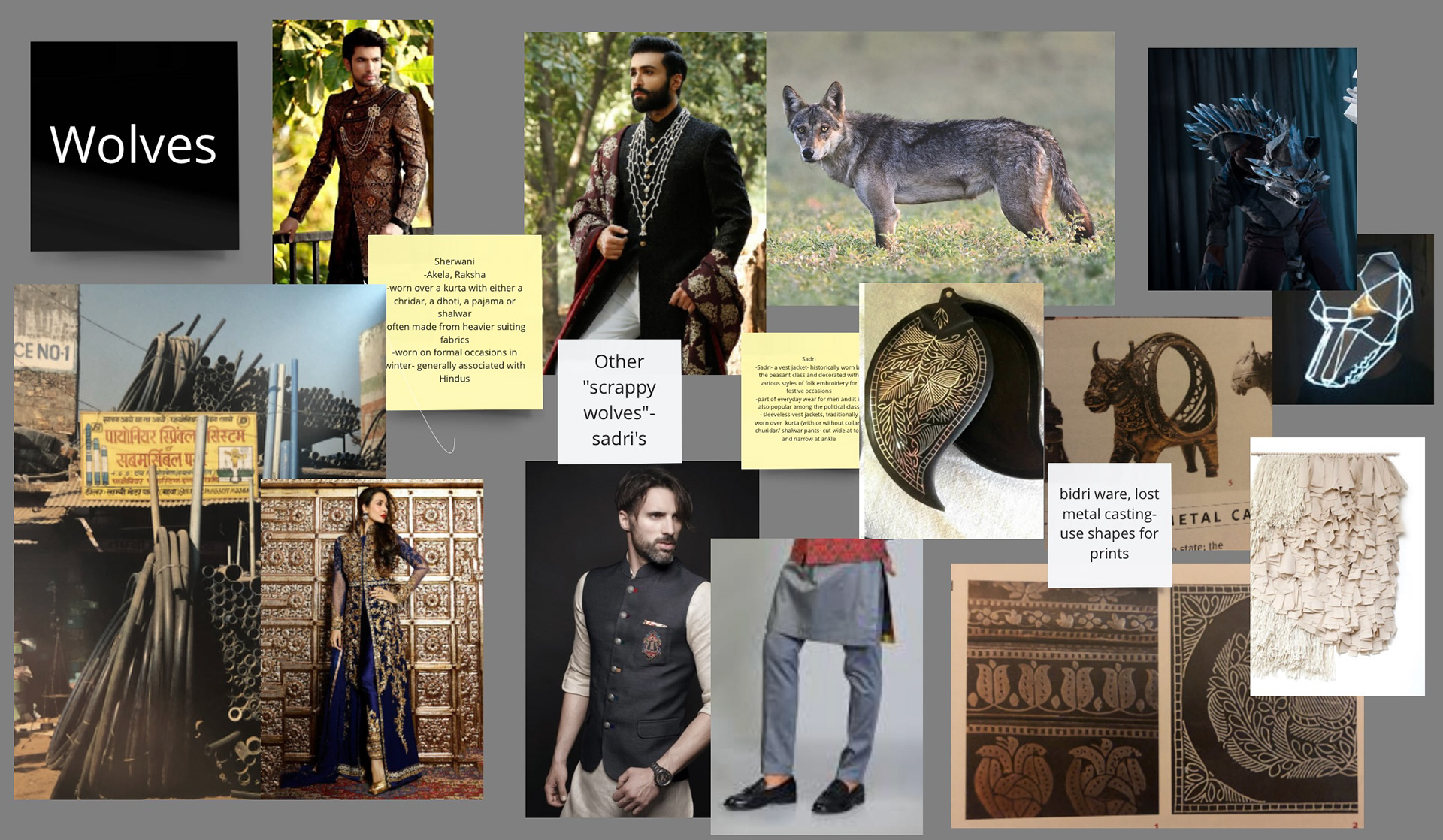 Experiments With Block Printing
With an interest in construction of costume as well as cad, I started experimenting with how i could create the blocks for printing the fabric of a costume. 
for this experiment, I outlined my chosen design on autocad and laser cut it out onto lino